When you hire London locksmiths, you can be sure that each and every one of our emergency locksmith technicians are experienced, as well as fully trained to the latest industry standard. Each of them also carries with them and uses the most advanced equipment and tools for all projects. We do all of this to ensure our customers get reliable and guaranteed work within the shortest time possible.
Locksmith is one of the trickiest businesses. It makes sense that no one is going to book a locksmith in advance for an emergency. However, it also makes sense that a person should anticipate the situations that require calling a locksmith. So, a person should always have the contact number of an emergency locksmith.
The problems like getting locked out of the house and a lock breaking down are always unexpected. Things like this can happen to anyone at any time. In such circumstances, there is not much time to look for a locksmith. It is very difficult to find a locksmith in London.
Moreover, looking for the right locksmith that can provide the service that you need is even more difficult. Chances are that at that particular time you might be without your mobile phone. You won't have much time to search for an emergency locksmith. Moreover, you would have to contact a locksmith using your neighbor's phone.
The situation is highly prevalent in the whole of England, especially in London. It is impossible to look for a locksmith because of the shortage of locksmiths. Moreover, you will fail to find a locksmith that has the capabilities that are required at the moment.
Due to this, you would end up with the wrong person. Moreover, it would also result in a very high bill. Unfortunately, you won't be able to defend yourself against the bill. It is because the service has already been done and now you have to pay for it.
You would think that someone who has gone through such a situation would be careful in the future. However, you are extremely wrong. Getting locked out of the house occurs quite often. Mostly it occurs during bank holidays and late hours. The charges of locksmiths at that time are astronomical.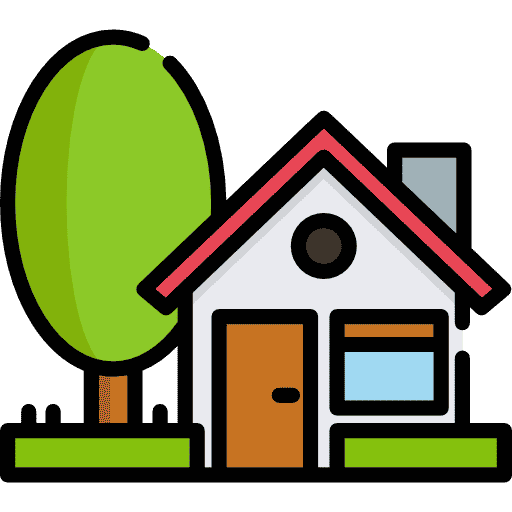 House lockout
We offer all sorts of residential locks and keys-related services. Getting locked out of the house or breaking the key is a headache. However, we can offer quick and efficient service. Whatever the problem, we assure you that we can take care of it.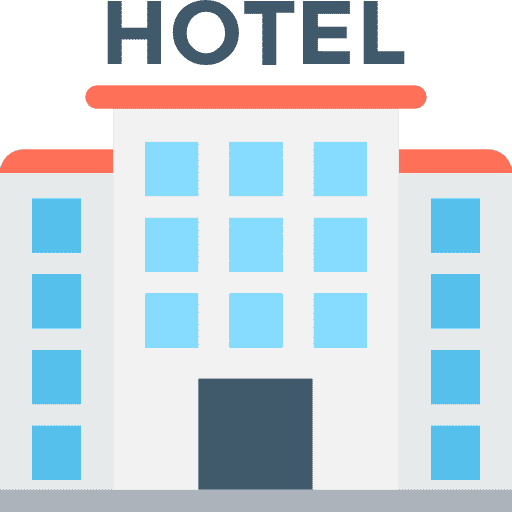 Commercial Locksmith
Looking for a professional locksmith to secure your office? Give us a call and we'll be there in a matter of minutes.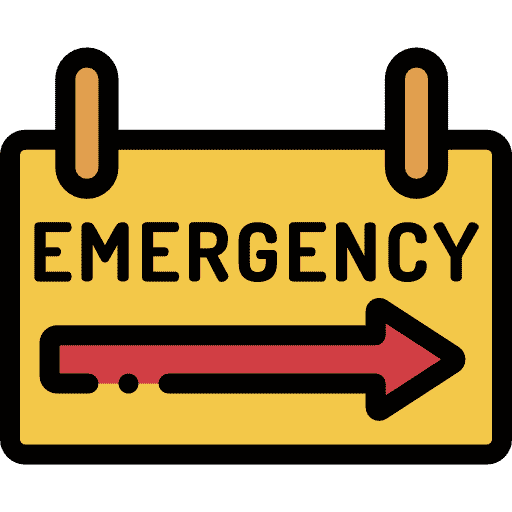 24/7 Emergency Locksmith
Having trouble getting into your home late at night because you left the keys inside? We offer emergency locksmith services near you in London. We are here, whenever you need us.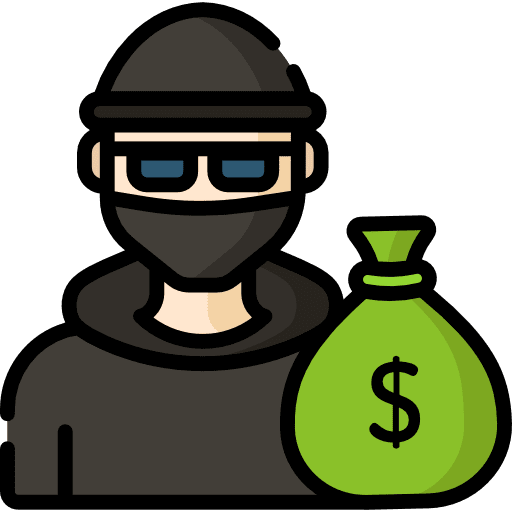 Bulglary Repairs
Are your locks broken because your property got broken into? Call us and we will repair or replace broken locks in no time.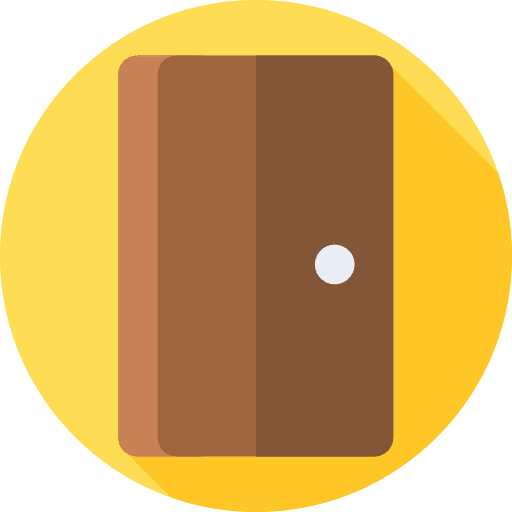 Repairing and Changing Broken Locks
From repairing broken locks, UPVC mechanisms, lock changes, lock installations, installing wooden locks, to providing master keys. We do it all.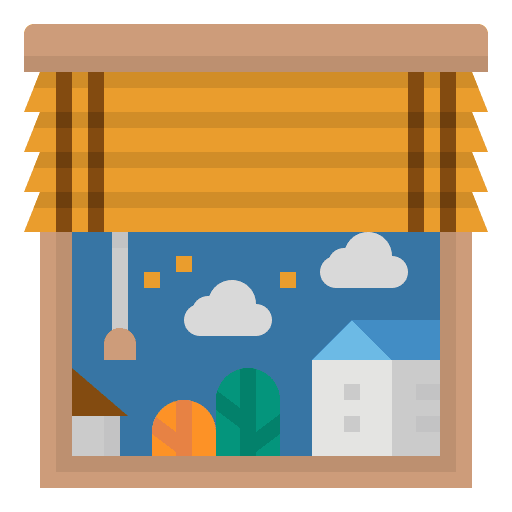 Upvc Door & Window Repair
UPVC windows can get damaged pretty quickly. London Locksmith has UPVC window specialists which can help you in repairing the former glory of UPVC windows.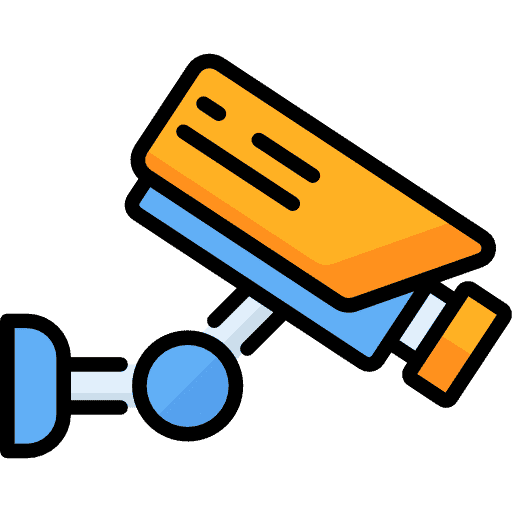 CCTV Camera Installation
CCTV cameras have proven to be crucial in maintaining security over time. We are here for any kind of technical expertise which could help you with your commercial security systems.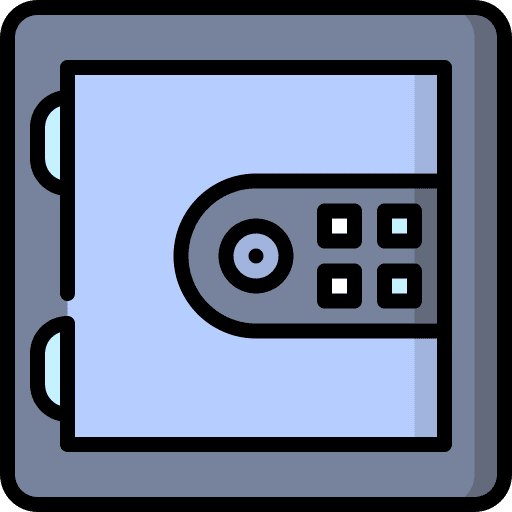 Opening Safe and Lockers
Tired of trying to open that faulty locked safe in your office whose keys you have misplaced? Get our expertise and get it unlocked by professionals.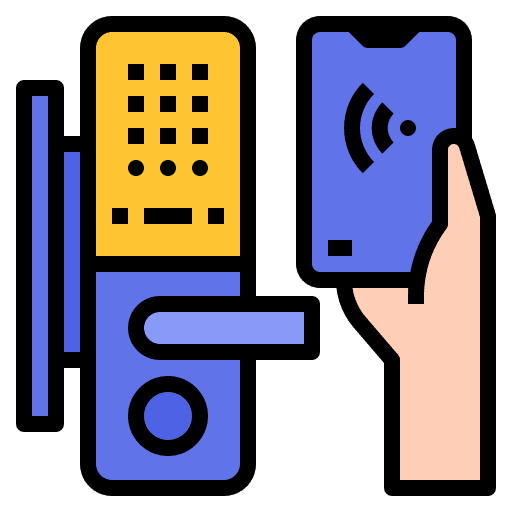 Smart Locks
Having a smart lock is sometimes all which you will be needing to get into your house or house. But these locks can get malfunctioned. Call us and get this problem fixed in an instant.
Recommendable emergency locksmiths in London
Whenever you need to know about something or someone, it is better to get a second opinion before making a decision. At that time the experiences of colleagues are most beneficial. However, if you don't have the luxury of asking acquaintances then you can search online. You can avoid falling into a trap if you read the reviews of an emergency locksmith.
This way you would be able to avoid those locksmiths that like ripping off their customers and would end up with someone who is genuinely nice. However, a big role would be played by the service as well. The cost that an emergency locksmith would charge will also depend upon the service that he has to perform.
There are different types of doors and locks. Some locks are very easy to open and the locksmith would open them quickly and charge you less money. However, some locks are very hard to open due to the cylinders that have been used in them. It would take longer to open them.
If you need an emergency locksmith, then London locksmith is a very viable option. You can contact them for all sorts of locksmith-related services. Moreover, they are known for their emergency services in London and its surrounding areas.
It is wiser to agree on a price with the locksmith before the service is performed. Usually, the locksmiths also charge for the journey. So, agree on a price on the phone before the locksmith sets off. If at the scene the circumstances are different, then the locksmith is bound to inform you about this. It might mean that the locksmith is going to charge a higher price as more work needs to be done.
While selecting a locksmith you have to keep an eye on several factors. First of all, you should contact only those locksmiths that have a good repute and rating. Secondly, talk to the locksmith about fixed rates. If a fixed rate is given to you by the locksmith then it is even better as it is a good sign.
Lastly, you need to pay attention to the journey that the locksmith has to undertake. Moreover, you need to find out if the locksmith would charge extra money for the journey. You have to add this cost to the cost of the service and see how expensive it is.
Working as a emergency locksmith
If you are living in London, then, first of all, you need to search all the locksmiths in your area. Then you have to decide upon a locksmith who lives within London. Try contacting the locksmith using the contact details that you can find on the website.
Try to inform the locksmith about the situation. Be as precise as you can. However, you shouldn't stop at the lock. Tell them about the door as well. Once everything has been discussed, move on to the price. It is a must that you agree to a fixed price with the locksmith. Moreover, you should make sure that the cost of the journey is included within the fixed cost.
You are going to thank us later as it will help you avoid high costs. After this you should confirm the price in writing, this is the most ideal way. Only after the locksmith has agreed to price in writing should you let him work. Most times the locksmiths say one thing before the service and then another after the service.
Replacement and fitting of locks
People living in London live a life of fear. They fear that someone is going to break into their homes and harm their loved ones and take away their valuables. Some just want to improve the security of their homes. While some have been burgled once and now want the security system in their homes replaced.
Whatever the question or need you have, the London emergency locksmith can provide you easy solutions. These questions have been a source of headache for several people for so many years. No more, now London emergency locksmith can take care of everything.
A wide variety of locks is available in the market. There are infinite types and models of locks which makes the selection of locks a headache. It has never been easy for anyone to choose a lock for their home and office. Most people are unaware of the characteristics of the locks. Some locks have special functions; however, the general population is unaware of it.
Due to this, you should let the experts take care of this stuff. The locksmiths of London locksmith are always in charge. They advise our clients about the locks that are available in the market in the best possible way. While advising locks to a client the major criteria are the needs and requirements of the client.
We offer a very professional emergency locksmith service in London. We only offer the very best service. The material that we offer to our clients is of high quality, always. Moreover, we keep a keen eye on pricing. We offer rates that can be easily adapted by everyone.
Locking yourself outside your home
When a person is burgled, there are several damages done. First of all, is the loss of valuables as the burglars make sure to take away everything that seems valuable to them. However, burglary also has emotional damage on the person.
Once a person has gone through a burglary, he/she feels insecure at all times. They feel vulnerable while sitting in their own homes. It is a very natural phenomenon and everyone who goes through burglary goes through it. However, it is advisable that you regain control of your senses as soon as possible.
You need to regain control and also have to regain a sense of security. At that time, the first thing that you should do is call an emergency locksmith. The burglar would have damaged a lot of locks in your home. So, it is wiser to have them repaired as soon as possible.
Someone has burgled your house
It is a very frustrating scenario and most of us lose our minds at that time. However, at that time it is best to look for an emergency locksmith and have them come to your house as soon as possible. The situation becomes direr if you are under the impression that someone might have stolen the keys to your home.
It is better to have all the locks replaced if you believe that someone might have stolen the keys. It will give you peace of mind. If someone has stolen your keys then your house has become easy access for them. Due to this, you will feel insecure at all times. You would be sitting in your own home and would fear that a burglar will enter your house at any time.
If you have all the locks in your home replaced, then even if someone has stolen the keys, they would become useless. You will rest assured that no one is going to enter your house and harm your loved one or take away the valuables.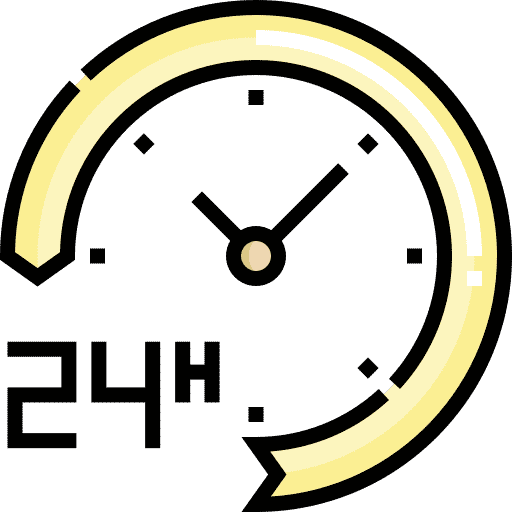 24/7 Locksmith Services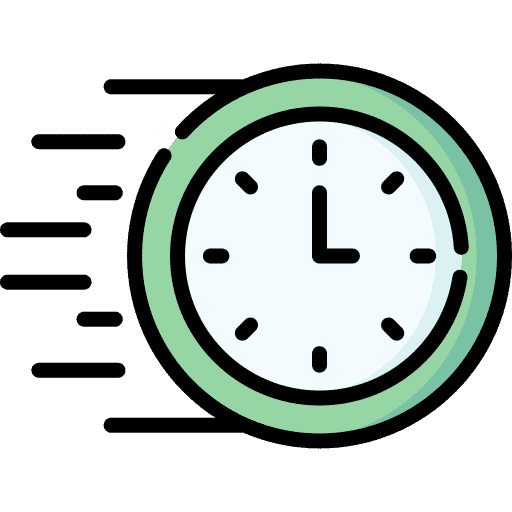 25-30 Min Response Time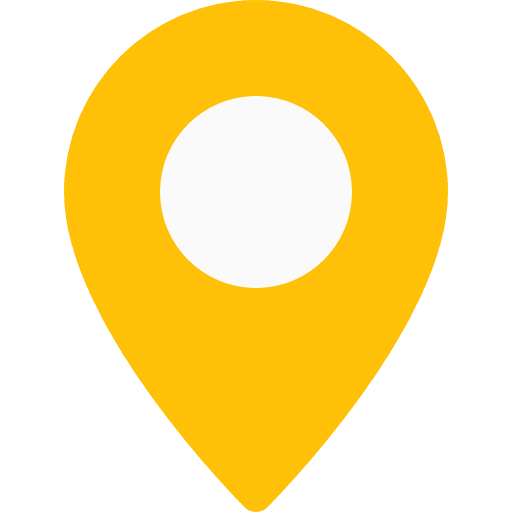 All Greater London Covered
You have misplaced or lost the keys
Just imagine a Monday morning scenario. You are in a hurry as you have to drop your children to school and afterward you have to reach your office in time. However, just as you rush out of your house, you suddenly realize that you don't have the keys. Or it might be that you are just unable to lock the door of your house.
A lot of explanations can be given to explain the situation. The most likely scenario is that the key has become stuck inside the lock. Or it might be that the key is just unable to turn the lock. Most of us would start struggling with the key and would try to push the lock. However, you would end up making a worse situation even worse.
It is advisable that under such circumstances you leave the lock be and call an emergency locksmith. Chances are if you push the key too hard, it might break inside the lock. The locksmith would have gone through such situations several times before. So, the locksmith would know what to do, and how to turn the key without damaging the lock and the key.
If you were desperate and pushed the lock too much, and the key broke, then you would be unable to retrieve it. Under such circumstances, your only option would be to call the locksmith. The emergency locksmith would have all the expertise and equipment that is required to pull the broken key out of the lock.
Chances are, the lock might have become defective after years of use. Usually, under these circumstances, some parts of the lock or the entire lock have to be replaced. However, whatever the circumstance, you should never do anything on your own. Always call an expert who knows what to do.
Most trustworthy emergency locksmith in London
The London emergency locksmith is providing a 24/7 locksmith service in London. Currently, they cover the entire area of greater London city. If you call our emergency locksmith near you, then you can rest assured that a service team from the London locksmith would reach your location within 25 minutes.
The London locksmith has a well-trained, experienced, and licensed team. So, it doesn't matter to them that what sort of service is needed to be done. They can perform all locksmith-related activities. This is evident by the good reviews that people have given on their websites.
The London locksmith offers the best services in London at the most economical rates. They cover all residential, commercial as well as automobile-related locksmith services. You can make an appointment with them, or call them in an emergency. Whatever the case, you can rest assured that their team would be at your location at times of your choosing.
Residential emergency locksmith
Ever since the locks were introduced, people have been locking themselves out of their homes. While at other times the locks have stopped working or have broken down. So, rest assured that you are not the first person who would be going through this headache.
However, one other thing that you can rest assured about is the service that would be provided by the London locksmith. Currently, they are the best emergency locksmith in greater London city. Whatever task you give them would be performed effectively and efficiently. They also give a 12-month guarantee for the services that they perform.
You can call the London locksmith helpline at any time. They don't care whether it is daytime or night. You just have to call them and make an appointment. They have stationed their employees at very strategic locations within the greater London city. It is because of this that they are capable of reaching any place within 25 minutes.
Commercial locksmiths emergencies
The security needs of the business are a lot more complex than the security needs of houses. Due to this, the London locksmith has made a special division. They are referred to as commercial locksmiths. This team is made of locksmiths who understand the needs of offices and businesses.
So, if you run a company in Greater London and need a certified locksmith, then your search is over, just take your mobile and book the commercial locksmiths. Every person in the team is well experienced and well trained. Moreover, all of them are certified, emergency locksmiths.
If you have your work done by them, then they would take away all of your worries. Our service team can meet the requirements of all sorts of businesses. Whether you run a small business or a multi-national corporate, our team can fulfill your needs.
If you need an emergency locksmith near you in London, then you can call on the emergency helpline of London locksmith 24/7. We have an emergency locksmith team available at all times that can reach your location within minutes. We make sure that we provide a fast, reliable, professional, and cost-effective locksmith service.
The quality of our work and the performance of our team is so good that it can meet the expectation of everyone. We never compromise on the quality of our service. We can fulfill all of your locksmith-related needs. One of our certified locksmiths is on the roads at all times. The locksmith can immediately come over and perform the required service.
Depending on the budget we can offer a very high-tech surveillance system. The security of your home or office would be increased several folds by our advanced surveillance cameras. Just name the service and we can provide it. Remote surveillance, motion detection, or infrared camera, we can provide all sorts of services.
If you live in London or its surrounding areas then you can contact us at any time. You should not be frugal when it comes to protecting what belongs to you. Always invest in a good security system. We can provide you with a state-of-the-art security system. Moreover, our team would provide you with all the explanations that are required to use the security system.